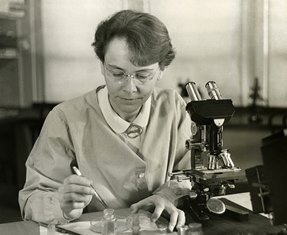 Mobile DNA celebrates Transposon Day every June 16th, to commemorate the birthdate of the founder of transposable elements research, Barbara McClintock (1902-1992). This day was designated to honor her legacy and draw attention to the important research that has changed the way researchers think about evolution, disease, and genomics.

We encourage the TE community to share your thoughts about how McClintock's research influenced your own on Twitter, using the hashtag #transposonday2021. We have also created a new quiz for you to test your TE knowledge- please share your results on Twitter, using the aforementioned hashtag!
Finally, we have included a selection of articles from Mobile DNA- the flagship journal of all TE research- that highlights some of the great research published over the last year. Happy 4th Annual Transposon Day!